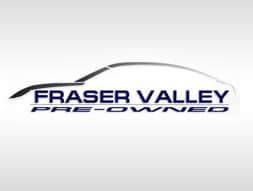 As one of the largest cities in Canada, Vancouver is a big place. When it comes to traveling around the city, rely on the dependable pre-owned cars and used trucks Vancouver trusts from Fraser Valley Pre-Owned. Vancouver offers great scenic views and a mild climate, making it one of the best places to live as well as a popular tourist spot. For locals, getting around is made easier thanks to Fraser Valley Pre-Owned used vehicles. We have cars, trucks, SUVs, minivans, and more. All of our pre-owned vehicles are guaranteed with a no charge extended warranty protection plan. We stand behind all that we sell from small cars to heavy-duty pick-up trucks.

Visit Us for Used Cars in Vancouver
Call, email, or visit Fraser Valley Pre-Owned in Abbotsford to learn more about our pre-owned inventory. We carry a wide selection of vehicles of varying makes and body types from which to choose. Have a specific price in mind? We provide several vehicles in different price ranges in order to help customers stay within their budgets. When it comes to finding used cars in Vancouver, Fraser Valley Pre-Owned does it's best to accommodate your needs. We offer unrivalled customer service. Get in touch today and find the used vehicle that works best for you.